Let's start this article with the description about the process of downloading the Ns2 in windows along with the support of our research experts.
Install Ubuntu on VMware Workstation
        To download Ns2 for windows, we have to install the VMware workstation in windows just by implementing the below mentioned steps.
Firstly, we have to download VMware Workstation Pro and Ubuntu OS ISO files
Then, we have to open and configure Vmware Workstation
Following that, insert the Ubuntu ISO file and select the Ubuntu OS file in Vmware workstation and configure the Ubuntu OS
Download Ns-2 Package
         In general, we have to download the Ns-2 package click on the download option link through the below mentioned link.
https://sourceforge.net/projects/nsnam/files/allinone/ns-allinone-2.34/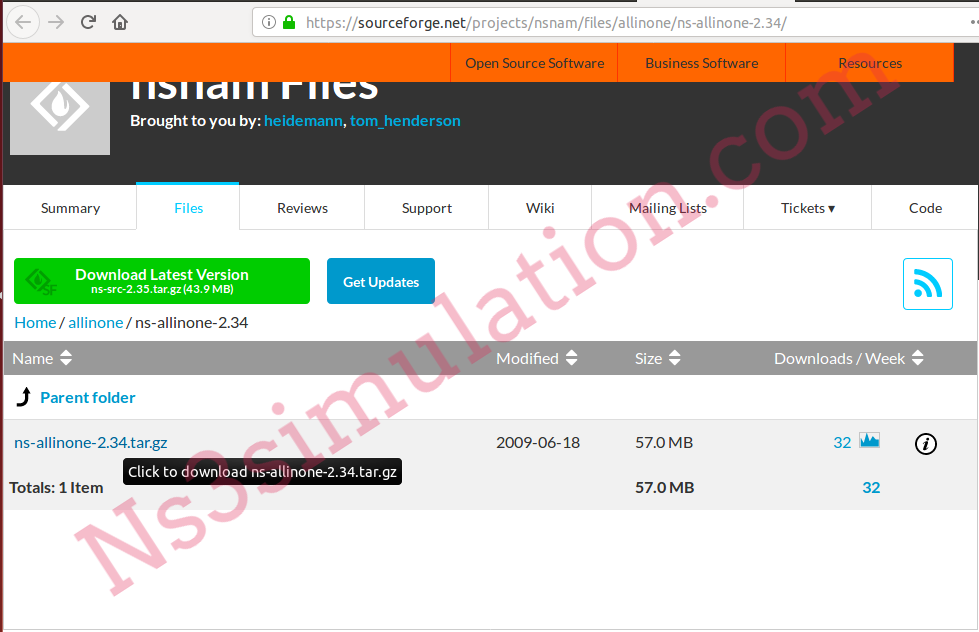 After downloading the package, we have to copy package to the Ubuntu home location and execute the below command for extract the package.
tar -xzf ns-allinone-2.34.tar.gz
         At the end, the research scholars will get the good result when you join hands with us. As well as, we teach you ease way to acquire the finest research knowledge.