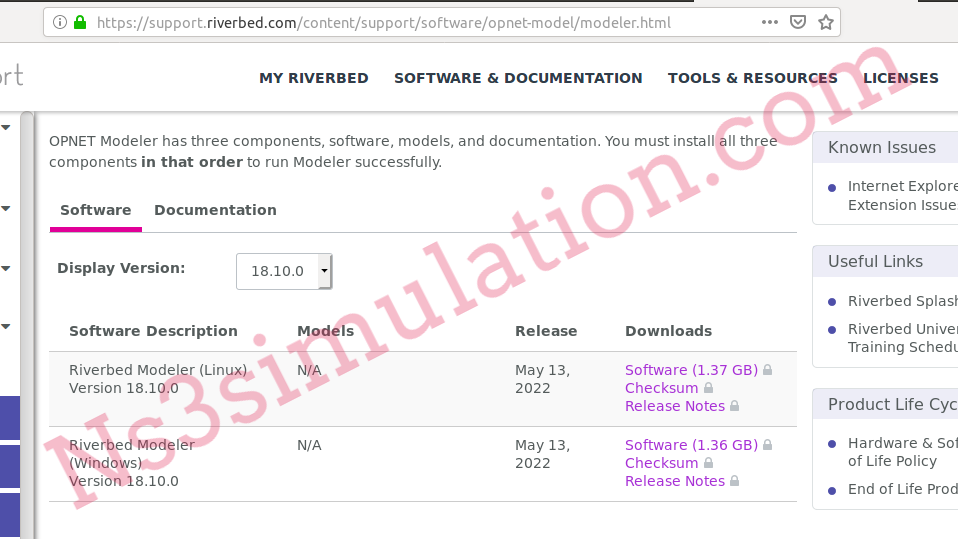 Step: 2 Installation of Opnet Network Simulator
To install the Opnet network simulator, we have to execute the below mentioned steps as respectively.
Initially, we have to click on the downloaded file and that is named as modeler_ae_175A_PL7_13312_win.exe
Then, we have to accept the license condition from the terms window and click on the next button
Following that, we have to activate the tool which is based on the token while the installation process is generated
Step: 3 Create Simulation Using Opnet Network Simulator
As the consequent process, we have to create the simulation based on the Riverbed opnet -17.5A tool through implementing the following steps.
We have to create file > new > project > enter the project name
Then, we have to initialize the topology dialog box to create the empty scenario
In topology, the rapid configuration and design with models are saved in projects
Step: 4 Execution of Simulation Using Opnet Network Simulator
For the process of running simulation, we have to click on the configuration/run discrete event simulation button and acquire the simulation area.
To this end, we have provided the enough data about the execution of Opnet network simulator. If you have any doubts, you can contact us…